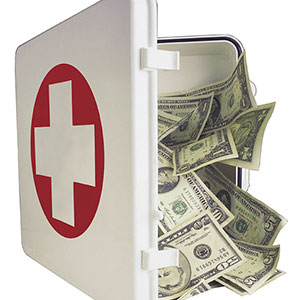 Another national company says it's reducing the number of hours many of its employees will work, making them part-time staff, thanks to Obamacare. Scheduled to go into effect next year, the Affordable Care Act (ACA) is expected raise health care insurance prices, according to recent studies. As a result, a growing number of American businesses are opting to switch workers to part-time status.
AAA Parking, the latest company to react this way to Obamacare, manages more than 200 properties across the U.S. and employs over 1,500 people. AAA recently announced it will move about half of its 500 full-time, hourly employees to part-time status next month in response to the Affordable Care Act.
According to the Atlanta Business Chronicle, a company memo said executives had "spent extensive time evaluating the impact of this mandate, and the financial impact for AAA Parking is dramatic."
The company told the Chronicle that upholding the new laws would require it to make "substantial changes in our hourly staffing models, or suffer an enormous and unsustainable annual net loss," costing AAA Parking over $1.2 million annually in cut employee hours.
Under the ACA, companies with at least 50 full-time employees will have make "qualified" health insurance coverage available to those workers and their dependents. Close to half of U.S. retailers, restaurants and hotels will be touched by this part of the law. And Armand Balsano, managing director at the Atlanta offices of business advisory firm Navigant Consulting, said that's where the unexpected and undesired effects of ACA will kick in.
In particular, Balsano told the Chronicle, companies with low-wage workers are employing more part-timers over full-time employees to avoid potential ACA penalties.
And having a majority of your employees as part-timers opens up another can of worms. "There are a lot of businesses that don't work as well without full-time people," said Tony Holmes, a partner at Mercer Health & Benefits. "You might think you can save money by avoiding the health costs or penalty, but at the end of the day, trying to get stuff done with part-time people may not lead to business growth or success."
The New York Times Economix blog notes that, compared to the official start of the recession in December 2007, currently 5.8 million fewer Americans are working full-time, but the number working part-time has increased by 2.8 million.
Most of these changes are apparently attributable to the changing economy and not directly to companies reacting to the ACA. But as The Times notes, while part-time workers are still a minority in the U.S. work force, "their share is growing."